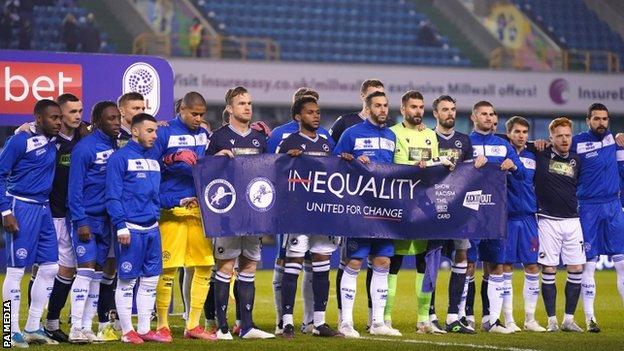 Millwall fans applauded as their team and QPR came together to hold an anti-racism banner before Tuesday's Championship match, just days after booing them for taking a knee.
Players were booed as they took a knee before Saturday's defeat by Derby.
Millwall players did not take a knee before kick-off on Tuesday but QPR players did, despite stopping the gesture earlier this season.
Millwall said it was "one of the most important days in the club's history".
In a letter handed to fans in attendance at The Den, the club added: "The eyes of the world are on this football club tonight – your club – and they want us to fail.
"Together as one, we will not let that happen."
More to follow.